Full Story
As we continue to evolve and improve the ICON ecosystem, we have some important news to share regarding the future of wallet options within the ecosystem.
Deprecation of ICONex Mobile Wallet
We want to inform you that starting from the 31st Dec 2023, the ICONex wallet for mobile devices will no longer be supported and is officially being deprecated. This decision was made after careful consideration and to streamline the available services to our users. Please note that this announcement pertains solely to the mobile version of ICONex; the desktop version will continue to function as usual.

Deprecation of My ICON Wallet (MIW)
From 31st Mar 2024, support will also be discontinued for the My ICON Wallet (MIW) range of wallet options, comprising their browser and mobile wallet. This will allow the development team responsible for MIW to continue to focus on the Hana wallet moving forward while also carrying streamlining benefits for the ecosystem as a whole.

Migrating to Hana Wallet
To ensure a smooth transition, we highly recommend users of the ICONex mobile wallet to migrate their assets to the Hana wallet. The links below will allow you to continue to use your existing wallet with Hana by restoring a backup created from your current installation, but be sure to keep those backups safe. We've worked closely with the team at Hana to ensure a hassle-free migration process for our community, the process for which you can find here to migrate from ICONex or to migrate from MIW. Hana Wallet offers a seamless and secure experience and is compatible with both mobile and desktop platforms.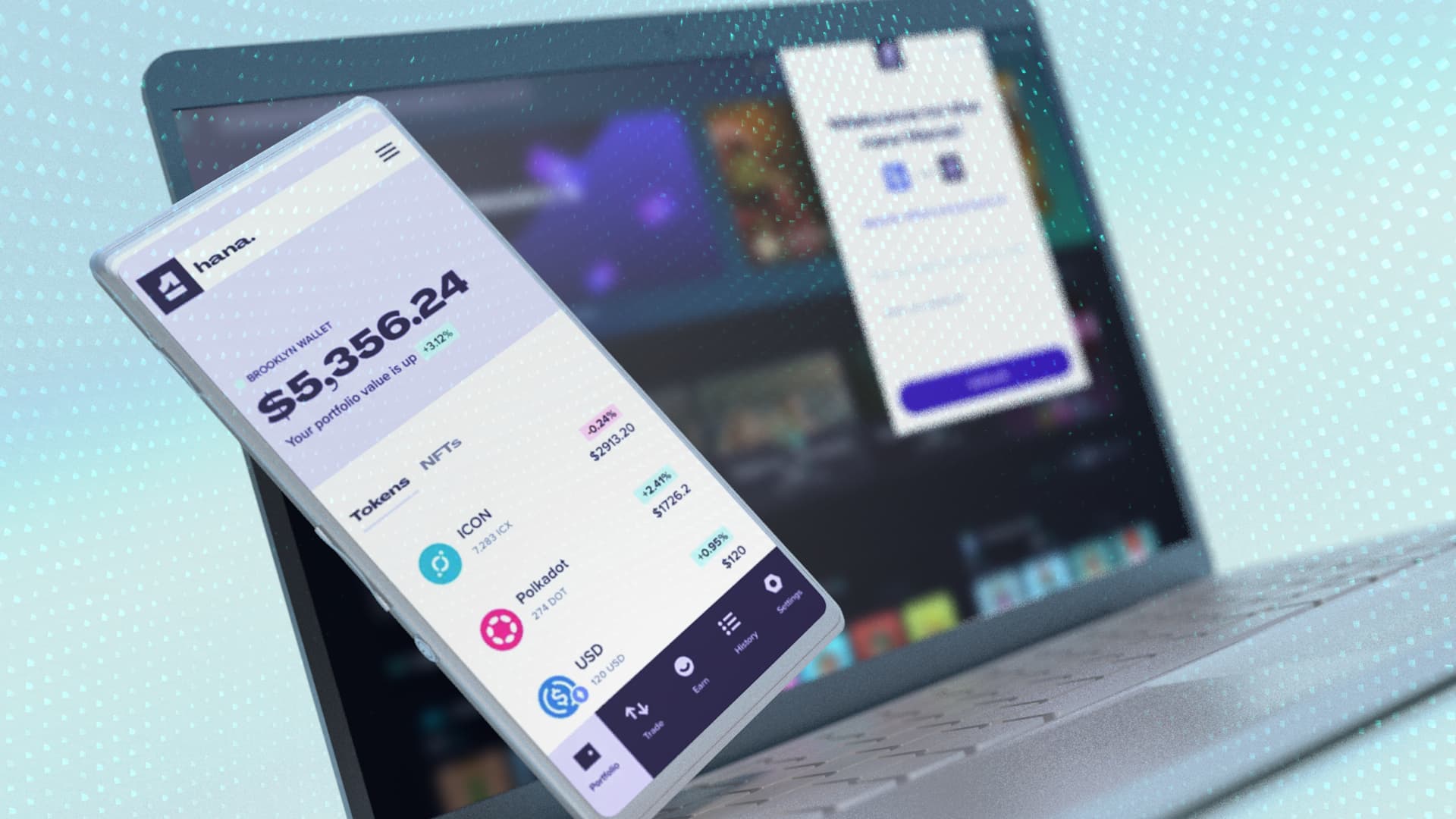 Why Choose Hana Wallet?
Multi-platform Support: Hana Wallet works perfectly on both mobile and desktop, allowing you to manage your assets effortlessly across various devices.

Gives you access to all your favourite dApps across all supported blockchains

A simple and secure way to manage all your tokens and NFTs across multiple blockchains.
Read more about Hana Wallet here!
How to Reach Us for Queries
We understand that changes like this may bring up questions and concerns. For any further inquiries or assistance, please don't hesitate to reach out to us on the ICON Discord server, where our team is always available to assist you.
In Summary
ICONex mobile wallet is being deprecated from the 31st Dec 2023.

My ICON Wallet (MIW) is being deprecated from the 31st Mar 2024.

The desktop version of ICONex will continue to be fully functional and supported.

We recommend that ICONex mobile and MIW users migrate their existing wallets to Hana at the earliest convenience.

For any questions or concerns, please join us on the ICON Discord.
We appreciate your continued support and understanding as we strive to offer a better, more streamlined experience for our community!